This time last week we had just left to take our first out of town trip to Greenville. (Well, we did go to Eutawville for a birthday party, but this was our first extended stay trip.) We had a great time! The weather was awesome, time with family was good and I got to introduce Finn to a lot of friends. I only wish that I took more pictures. Here are a handful from the trip...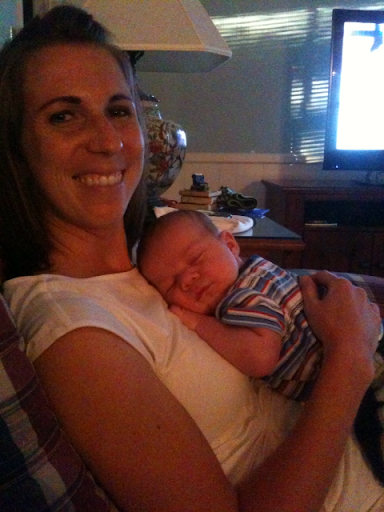 Snuggling with Aunt Rachel.
He loved cuddling with Rachel this weekend. This is a picture of contentment.
Taking a bath.
He was so focused on looking at the mirror. It was a fun bath.
Smooth operator.
My dad thought it'd be funny to put his shades on Finn. I thought it was too.
Proud grandparents.
Taking a walk downtown at Falls River Park.
Sleepy.
This is what a sleepy baby looks like, especially after a long day of walking and visiting.
Chillin'.
Just relaxin' with granddad. By the way, his hiked-up pants were courtesy of grandmama, not me.
Football Saturdays.
We've loved football starting so that we can just hang out and watch. This was after Jeremy got back from the Clemson game. I was pretty jealous.
Taco Casa.
We had to have an outing to Taco Casa for Jeremy and Finn.
Walking with grandmama.
Whattuppp.
This picture makes me smile.